Prep Your Home for Hurricane Season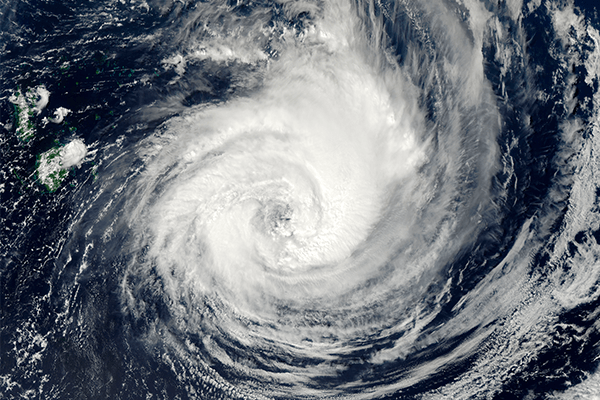 The Atlantic hurricane season occurs each year, from 1 June to 30 November. If you haven't prepped your home by early September, sometimes it can be too late. Hurricane hazards come in many forms, including storm surges, high winds, tornadoes and flooding. It is imperative for families, businesses and communities alike to institute a plan addressing all of these hazards.
Take action before, not after
Understand your roof and its warranty
Read your roof's construction and warranty paperwork. Understanding how your roof has been constructed is the first step to evaluate its current condition and determine if repairs or upgrades are required. Understanding the terms and conditions of your warranties may prevent you from making changes that will void the warranty.
Look for problem areas on your roof
Loose or curled shingles, broken or missing tiles all warrant repair. Also inspect the flashing, drainage system and accessories such as vents and skylights Ask a trained roofing professional if additional reinforcements to the roof structure such as additional fasteners or hurricane clips, are required.
Beyond the roof, a home's doors and windows can also become major leak zones. Most commonly this is due to breakage of windows due to flying debris. However, even if the windows and doors are well shuttered, wind-driven rain can be blown into the house at these points, especially if they have not been properly flashed and weatherproofed. The following are some signs of water damage:
Leaks or breaks in seams around window trim and sills
Uneven doorframes
Discoloured plasterboard
Peeling wallpaper
Chipped or cracked stucco finishes
Mold, mildew or rot in the walls, insulation and electrical systems
Missing, cracked or blistered paint inside the home
Use the right products
If repairs are needed, don't skimp on quality to save a few pence. Much of the damage associated with hurricanes and other serious storms results from water entering the home when roof coverings or cladding is blown off. This is why it is imperative that you have a secondary layer of waterproofing protection underneath the shingles and cladding. If proper protection measures are not taken, the resulting leaks are the main cause of interior damage, as well as potential causes of rot and mould. Rot and mould can lead to major structural damage and even potential health problems for homeowners.
ROOF: FEMA has published recommendations for the use of fully-adhered roofing underlays, such as GRACE ICE & WATER SHIELD®, as an enhanced secondary water barrier for homes in both coastal and inland hurricane-prone areas. In the event roof coverings are blown off or water manages to get underneath your shingles, these underlays are the key to preventing water infiltration.
WINDOWS, DOORS & MORE: Flexible flashings such as VYCOR® line of flashings, can be used to seal the most vulnerable spots, including windows, doors, corner boards and other non-roof detail areas. Highly conformable, self-adhering waterproofing membranes form a weather-tight barrier around unwanted openings in the wall sheathing system. GCP's website offers a home waterproofing interactive guide for more guidance.
Find a pro
Identify reliable, knowledgeable professionals that can perform work safely. It's usually best that all inspections, maintenance and repairs are completed by trained and experienced people. You should demand that they use high quality materials. The amount of money you can save by selecting less expensive lower quality products is insignificant compared to the damage caused by water infiltration. Check this infographic for more information on selecting the best roofing underlay for your home.
You should find a trusted building professional to repair your storm damage so that you have a strong roof over your head, protecting your wallet and home from future storm damage.
Tags
Contractor
Owner
Residential
Residential buildings
Roofing
Roofing Underlayments
Subcontractor
Underlayment
Weather barriers